OFFICIAL ROLEX JEWELER
Cranford
12 North Avenue West
Cranford, NJ 07016
US
Store Hours
Today:
Mon
Closed
Tue
9:30AM - 5:30PM
Wed
9:30AM - 5:30PM
Thu
9:30AM - 5:30PM
Fri
9:30AM - 5:30PM
Sat
9:30AM - 5:30PM
Sun
Closed
ROLEX INQUIRIES
Please specify your preferred mode of contact and we will respond as quickly as possible.
Thank you. Your message has been sent!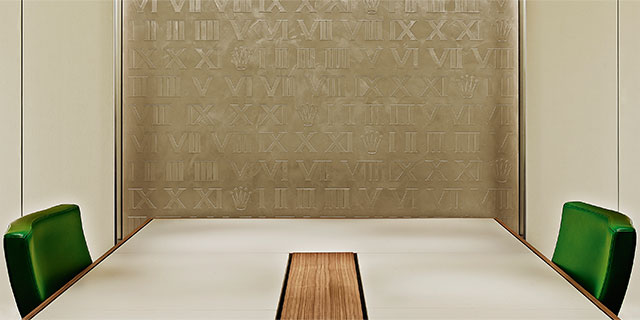 Contact Martin Jewelers
WELCOME TO MARTIN JEWELERS
OFFICIAL ROLEX JEWELER
Martin Jewelers in Cranford, NJ, is proud to be part of the worldwide network of Official Rolex Jewelers, allowed to sell and maintain Rolex watches. Contact us to book an appointment with our Rolex Watch Specialists, who can help you make the choice that will last a lifetime.
1945
Martin Jewelers opened its doors on October 2, 1945, during the euphoric days following the end of World War II.  Like his fellow returning servicemen, firm founder Howard "Martin" Siegel was anxious to embrace civilian life, fulfilling his postponed hopes and dreams of owning a prestigious jewelry store.  Coining the phrase "Your Personal Jeweler", he envisioned a unique business philosophy for his retail jewelry store.  Its hallmark was a  one-to-one approach to customer service backed by certified expertise as well as a commitment to the community and the enduring value of quality.
1959 - 1969
In 1959 Martin Jewelers was honored to become an Official Rolex Retailer.  Starting a long-standing tradition for the best selection of luxury Swiss watches. 
As the community grew, so did Martin Jewelers customer base, demand for a larger variety of merchandise and the consequent need for more space. Martin Jewelers 25th Anniversary was marked by the store moving around the corner from their conservatively-sized location to a large, two-floor showplace in the most picturesque part of downtown Cranford, across from the Center –Square Park. The store was a state of the art modern store based on the premise  "A Museum That Sells" – ensuring that all products are displayed in attractive, artistic, museum-quality surroundings.
1991
The new location became even more significant when Martin Jewelers, with the cooperation of Rolex Watch U.S.A., donated a Victorian Era clock as the centerpiece of the park.  The clock has become a town landmark proudly showing the partnership between Martin Jewelers and Rolex.
1994
April 1, 1994 Ellen R. Ramer, who had been working at Martin Jewelers since 1976, became the owner. The tradition of exceptional customer service is firmly upheld by Ellen and her associates.  Ellen was among the first women to earn the American Gem Society's highest certification of gemological expertise: Certified Gemologist Appraiser.  She continues to be among the limited number of jewelry professionals to be granted this certification which must be re-earned annually through continuing education, examinations and ethical business practices.
2013
As part of a Rolex Global Initiative, Martin Jewelers embarked on a complete remodeling of the showroom floor and storefront. This renovation dramatically increased the selection of displayed timepieces and added beautiful design elements throughout the Rolex Corner. These efforts resulted in an exquisite new space to feature and sell Rolex. Visit our Rolex Showroom in Cranford, New Jersey to experience first-hand the luxurious customer experience and commitment to quality and excellence exemplified by Rolex and Martin Jewelers.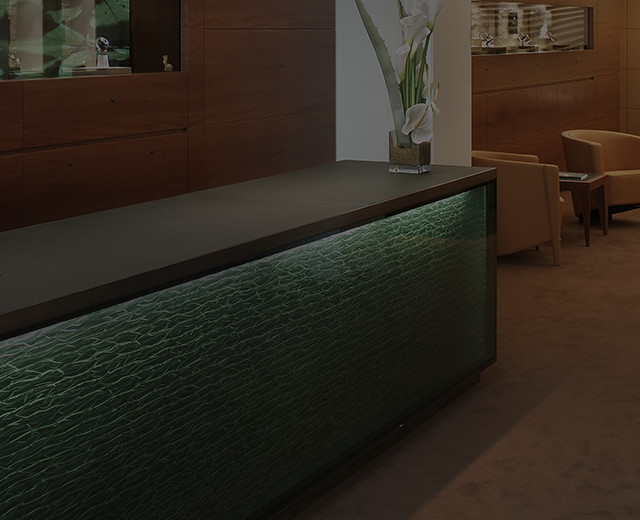 "Our partnership with Rolex highlights a storied history marked by 74 years of horological excellence. Guided by a heritage of tradition and innovation, it is a distinct honor to guard this legacy for the next generation." - Ellen R. Ramer, President Martin Jewelers